Smoothing the Transition
Beyond traditional estate planning

Consider where you see your family farm or ranch in 5 years, or 10 years, or 20 years. Do you have a plan to get there? Have you discussed the plan? Is there agreement?
This program will help families begin the thought process in preparing for the transition of not only the estate but also the management of the operation. Resources that can help families prepare to meet with their lawyer will be discussed, including those that can help in developing a will, health care directive, or power of attorney. Possibly saving time and money when meeting with a lawyer.
But preparation is more than just paperwork and taxes. Developing a plan for the transition of the management of the operation is an often overlooked piece of the puzzle. Go beyond the paperwork and learn about the often overlooked aspect of the transition process.
The Crook County Natural Resource District and the Weston County Natural Resource District are partnering with the University of Wyoming Extension Ag Legacy program to bring you two evening programs to help families begin this process.
Two Sessions
This will consist of two evening programs. Once in Sundance Wyoming, followed by another in Newcastle the following evening. Attend one or both programs.
Presenters will include
John Hewlett, Farm and Ranch Management Specialist for the University of Wyoming
Caleb Carter, District Manager for the Weston County Natural Resource District, and consultant to the University of Wyoming
Topics to be covered
Estate Planning Resources – preparing to meet the professionals
Management Showdown – an interactive discussion about differences in perspectives between generations
Issues in Legacy Planning – going beyond the issues for a smooth transition, how to get started, what to do when things get rough
The program will wrap up by 8 pm. Attendees are welcome to stay and ask questions following the program.
Sundance Program
March 1st: Sundance State Bank
The program will begin at 6 pm with a light dinner
Issues in legacy Planning topic: Growing Relationships With the Next Generation
Newcastle Program
March 2nd: Weston County Events Center, Weston County Fairgrounds
The program will begin at 6 pm with a light dinner
Issues in legacy Planning topic: Mentoring the next generation
See the flyer below for more information
Cost
Registration is $10 and allows participants to attend both programs. Registration also includes a light meal and take-home materials, including a copy of the "A Lasting Legacy" handbook and a light dinner. You can reserve a copy when you purchase your ticket.
To only attend one of the events, purchase the ticket for that event. If you are planning on attending both events, purchase the buy-one-get-one-free option for the same price and attend both. This helps us in planning for numbers at each event.
No refunds will be provided.
Registration
Registration is at Eventbrite.com/smoothingthetransition
Additional Resources
Ag Legacy website: https://aglegacy.org/
Sponsors
We would like to thank these sponsors for helping to make this program possible.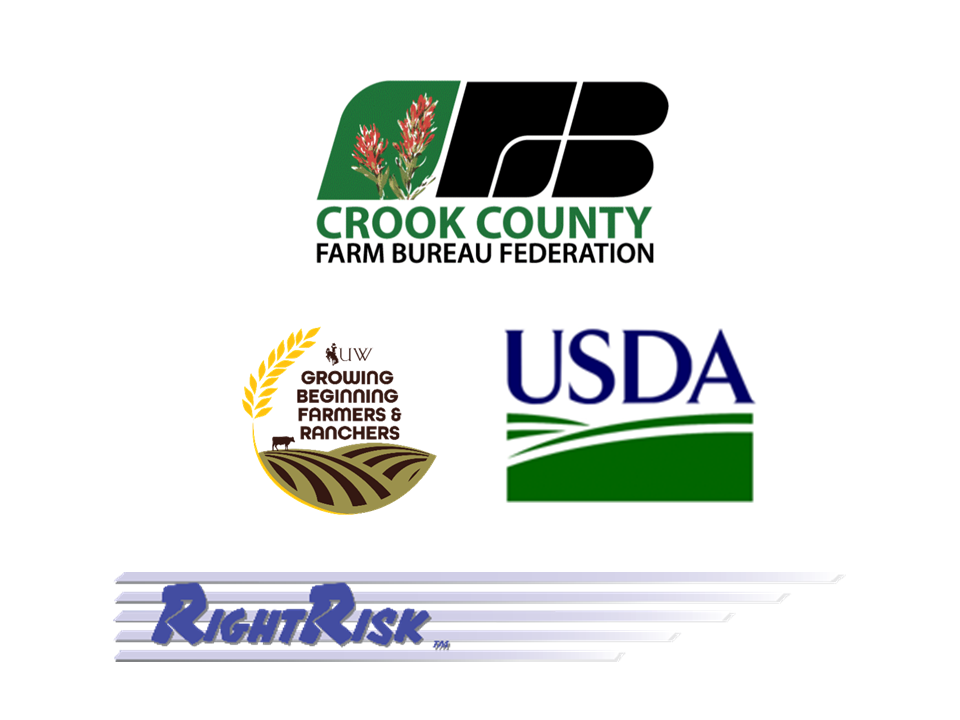 Hosted by